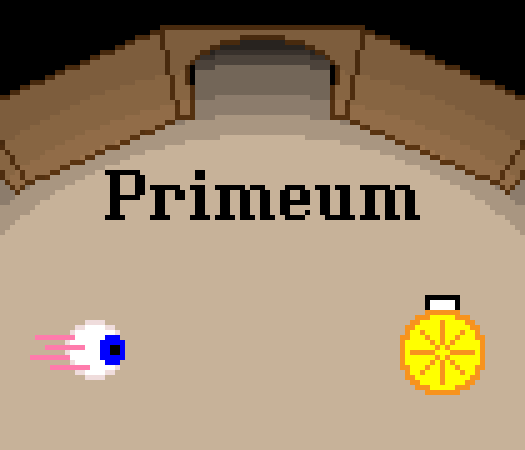 Primeum - Beta
A downloadable game for Windows
Fall into a world of fighting and survival. Unlimited ammo, 3 lives, 149 waves, no power-ups. Earn points for killing monsters and after all 3 lives are used up your high score is saved.
CONTROLS
Movement: WASD
Aim: Mouse
Shoot: Mouse Left Click
DESCRIPTION

This is a game that I started developing on Christmas 2018 because I was bored and had a cool idea. The last time I really worked on it was in February 2019 because I got busy with school. I'm getting back into it now because I was inspired by all the creators here on Itch.
I coded this game from scratch using Python, PyGame (a Python library for making games), and PyInstaller (a Python library for converting Python scripts to Windows executables). I initially used Adobe Illustrator for the graphics but then I switched to JPixel by Emad at version 3.

Itch's definition of prototype fits this game really well. It's a test and showcase of my abilities and just something fun that I enjoy doing.

This is the official open Beta. I have a Discord server for the Beta testing and once you download the game you will have access to the link to join! Become a direct influence on the game's development and become eligible for exclusive content later on!

Join the community:

Download
Click download now to get access to the following files: